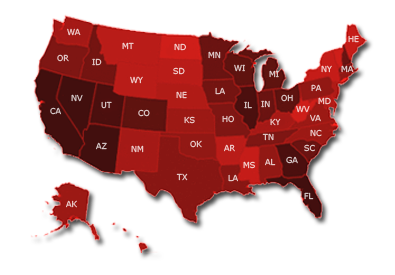 Homes up to 40% Off
Take a tour of the 82,022 foreclosures!
Fill in the information below to get FREE foreclosure alerts
in your area & receive free foreclosure data!!
District_of_Columbia Foreclosures
Showing some of many homes in your area. Signup for the 15-Day Free Trial to View ALL homes, plus images and appraisal information!



| | | | | | | | | |
| --- | --- | --- | --- | --- | --- | --- | --- | --- |
| Address | City | State | Zip | Beds/Baths | Photos | Price | List Date | Seller |
| 4112 Gault Pl NE | Washington | DC | 20019 | 3 / 2 | Photos | $104,340.00 | 8/10/2016 | Jt Powell | 202-465-2357 |
| 824 52nd St NE | Washington | DC | 20019 | 2 / 1 | Photos | $108,900.00 | 1/28/2017 | Jt Powell | 202-465-2357 |
| 3117 Cherry Rd Ne#33 | Washington | DC | 20018 | 3 / 1.5 | Photos | $114,000.00 | 5/18/2017 | Nadia Aminov | 571-331-9745 |
| 1616 18th St Se 202 | Washington | DC | 20020 | 2 / 1 | Photos | $129,900.00 | 4/18/2020 | Sonya Abney | (202) 387-0777 |
| 529 59th St NE | Washington | DC | 20019 | 3 / 2 | Photos | $133,650.00 | 5/15/2014 | Kimberly Fallin | 202-644-8447 |
| 3000 7th St NE | Washington | DC | 20017 | 1 / 1 | Photos | $152,600.00 | 1/28/2017 | Jt Powell | 202-465-2357 |
| 1430-1436 Tuckerman St NW | Washington | DC | 20011 | 2 / 1 | Photos | $162,700.00 | 7/15/2019 | Summer Frazier | (888) 876-3372 |
| 5307 JAY ST NE | WASHINGTON | DC | 20019 | 3 / 1 | Photos | $169,000.00 | 5/15/2019 | Andre Eley | 703-926-8557 |
| 7 18th St Se Apt 103 | Washington | DC | 20003 | 1 / 1 | Photos | $174,900.00 | 4/7/2019 | Lasonya Abney | (202) 387-0777 |
| 1701 16th Nw St 210 | Washington | DC | 20009 | / 1 | Photos | $204,900.00 | 1/14/2020 | Sonya Abney | (202) 387-0777 |
| 2927 STANTON RD SE | Washington | DC | 20020 | 4 / 2 | Photos | $219,900.00 | 4/29/2020 | Chris Boone | (703) 405-6303 |
| 4410 NANNIE HELEN BURROUG | WASHINGTON | DC | 20019 | 4 / 2 | Photos | $219,900.00 | 5/22/2019 | Andre Eley | 703-926-8557 |
| 1615 R ST SE | WASHINGTON | DC | 20020 | 2 / 4 | Photos | $234,900.00 | 10/11/2018 | Jean Aboi | 703-236-0731 |
| 2302 Monroe St NE | Washington | DC | 20018 | 5 / 3 | Photos | $396,495.00 | 1/28/2017 | Nadia Aminov | 571-331-9745 |
| 1133 14TH STREET NW #1201 | WASHINGTON | DC | 20005 | 1 / 1 | Photos | $455,000.00 | 10/2/2019 | Jean Aboi | 703-236-0731 |
| 1734 33rd Pl Se | Washington | DC | 20020 | 3 / 2.5 | Photos | $579,900.00 | 9/29/2020 | Sonya Abney | (202) 387-0777 |
| 213 R STREET NORTEAST #B | WASHINGTON | DC | 20002 | 3 / 4 | Photos | $615,000.00 | 4/24/2019 | Jean Aboi | 703-236-0731 |
| 1858 Central Pl NE | Washington | DC | 20002 | 4 / 4 | Photos | $674,400.00 | 3/13/2020 | Summer Frazier | (888) 876-3372 |